Nick Allison
learn@weelz4u.co.uk
07791 587939

Book your driving lessons online here!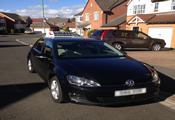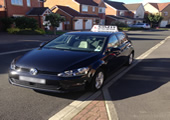 The Driving Lesson
At Weelz4U driving school we pride ourselves on creating a relaxed atmosphere to help new drivers learn, and gain confidence at the wheel. We also try to make the driving lessons convenient, and will pick you up at your home, your place of work, or your school.
The lessons take you through the driving skills you need at a pace to suit you, and we give you feed back on how you are performing. Then we take you through a mock test as you approach test standard. This offers you a realistic situation to better prepare you for the real thing - the driving test.
Pricing:
Individual lessons of 2 hours £65
Block booking 10 hours £300
Gift vouchers available!
STUDENT REWARD PROGRAMME!....Recommend a friend and receive £10.00 if they take a lesson with us!